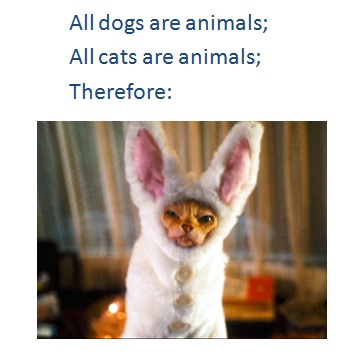 This week, we are joined by Simon Critchley, Professor of Philosophy at New York's New School and moderator of the New York Times' philosophy column The Stone.
The Stone has run a number of columns this year discussing philosophical topics related to the current campaign.  Professor Critchley describes the reaction to these and other pieces that have run in The Stone, as well as providing his own insight into the importance of rhetoric and a knowledge of history in building a foundation for our critical thinking about the election (or any other subject).
This podcast also returns to the subject of fallacies as we take a look at some of the 100+ fallacies we've not discussed yet, using language from the current Presidential political campaign (especially the debates) as source material.
As much fun as it is to play "spot the fallacy" in real-world political speech, we need to keep in mind some important points:
As Kevin deLaplante mentioned during an interview two weeks ago, we should not judge real-world political rhetoric by the same standards we  might use to analyze a Socratic dialogue since Presidential candidates during a debate, for example, are trying to accomplish goals other than a common search for "the truth"
Not everything that looks like a fallacy is a fallacy.  For instance, during the second Presidential debate, the candidates used every question from audience members as an occasion to slip in prepared talking points masquerading as answers.   And while it might be tempting to classify each and every one of these faux-responses as red-herring fallacies, there are often other (sometimes legitimate) reasons for changing the subject that don't involve fallacious argumentation
The show ends with a reading recommendation for those interested in exploring some of the topics brought up by this week's guest further.
This week's resources include:
Critical Voter – Fallacies – Quiz
Critical Voter – Fallacies – Lesson Plan
The New York Times Stone Column
Recommended Reading: Anthony Gottlieb's Dream of Reason
Critical Voter – Podcast 12 – Fallacies and Simon Critchley Interview
[ 34:22 ]
Play Now
|
Play in Popup
|
Download