In time for the 2020 Election…
Jonathan Haber, author of the best-selling book Critical Thinking from MIT Press, is back with a 2020 Election edition of Critical Voter, a how-to guide for using election politics to learn how to make better decisions and improve your life by mastering practical critical-thinking skills.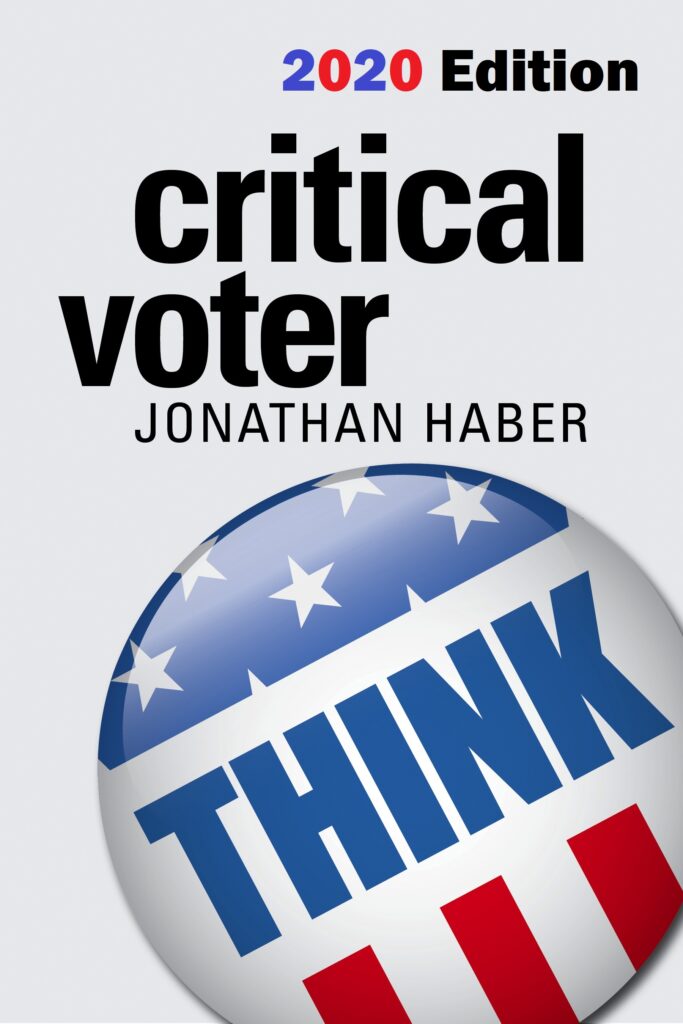 What's New in the 2020 Edition?
A new forward and updates that ask what the 2016 election – and everything that's happened since – might say about our ability to think critically about the most important issues of the day
New case study – Donald Trump: Do the Rules Still Apply?
New case study – Arguing Social Distancing
New case study – Do We Still Need Audiences at Political Debates?
New case study – Can Mathematical Fallacies be Deadly in the Age of Pandemic?
New examples drawn from what's happened to us all during the last four years
And more!
Try before you buy!
Forward to the 2020 Edition:
Critical-Voter-2020-Edition-Forward

Introduction:
Critical-Voter-2020-Edition-Introduction

New Case Study:
Critical-Voter-2020-Edition-Case-Study