Jonathan Haber is the author of Critical Thinking, the best-selling title in the MIT Press Essential Knowledge series. His work in critical-thinking education also includes LogicCheck, a site dedicated to checking the reasoning – not just the facts – behind the news. He has also developed a set of high-leverage teaching practices for integrating critical-thinking education into instruction on any topic in K-12 or higher education. His writing on education-related topics has appeared in Inside Higher Education, Slate, EdSurge and other publications.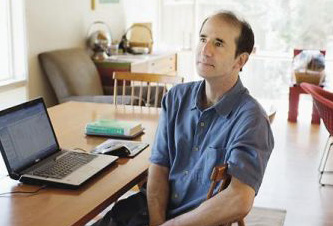 Jonathan's Degree of Freedom One Year BA project, which involved trying to learn the equivalent of a BA in just twelve months using only MOOCs and other forms of free learning, was featured in The Boston Globe, The New York Times, The Chronicle of Higher Education, The Wall Street Journal and other major media sources. He is the author of books on MOOCs and educational assessment and developed standards and certification exams for the Internet and Computing Core Certification (IC3), a curriculum used to teach and assess Digital Literacy skills worldwide.
Jonathan is currently supporting a wide range of educators working in K-12, higher education and online/professional learning on a variety of projects. Learn more at jonathanhaber.org.